CHOOSING A CAREER IN 2IIM (Fermat Education)
We are always looking for smart people who want to work with us. We do not want expertise; we do not want giant insights. We want someone who can pick up basic ideas and speak clearly.

So, when you come in for an interview, do not try to impress us with 3-letter acronyms picked up from googling something. Do some research on what we are about, make sure you know the basics and articulate these well.

We are currently looking out for some specific roles.
Send us an email at career@2iim.com with Detailed subject as mentioned below with a cover letter, resume and the position you are applying for.


Tutor for
Quant, LRDI and Verbal
Job Description
We are looking for someone who can take classes for Quantitative Ability / Logical Reasoning section and the VARC sections of the CAT. Prior experience, though not mandatory, would be a huge plus. Academic mindset and rigour is an absolute must-have for this role. Interested candidates should come prepared for a demo session.
Responsibilities
Take classes for both classroom batches and online batches, both on weekdays and weekends
Review the content, transcribe videos into PPT form, check slide packs and clarify doubts to students.
Skills and Qualifications
Sound grasp of fundamentals is crucial.
Should have ability to teach and engage.
Send an email to career@2iim.com ; Subject starting with : Job-Application-Teacher(Quant/LRDI/VARC)
Webmaster
with HTML and CSS3 experience
Job Description
We are looking for an HTML5 / CSS 3 developer who can combine aesthetic design with the effective programming. Responsibilities will include creating design elements independently or with other designers in Adobe Photoshop / Adobe Illustrator and translate the UI/UX design wireframes to actual html / css code that will produce functional webpages. You will be conversant with both aspects of working with Adobe Photoshop and Adobe Illustrator and writing native lean html code. Knowledge of implementing Bootstrap and Jquery is essential.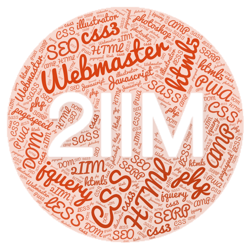 Responsibilities
Develop new user interface features to make user experience rich and rewarding
Build reusable code for future use
Optimize code for maximum speed and scalability. Pages should be designed to score high on Google Pagespeed and Chrome Lighthouse parameters.
Convert graphic elements into objects that can be optimally used in web pages.
Manage server operations to upload, download pages and perform mandatory server maintenance activities.
Skills and Qualifications
Proficient understanding of web markup, including HTML5 and CSS3 (We do not use dreamweaver or equivalent. We are looking for professionals with ability to write html and css code).
Basic understanding of server-side CSS pre-processing platforms, such as LESS and SASS
Strong knowledge of web standards including knowledge on how to create AMPs, PWAs.
Proficient understanding of cross-browser compatibility issues and ways to work around them
Fair understanding of JavaScript programming and DOM manipulation
Conversant with core server management functions primarily focusing on using CPanel and WHM on linux hosting environment.
Good understanding of tenets of search engine optimization.
Send an email to career@2iim.com ; Subject starting with : Job-Application-WEBMASTER-HTML5-CSS3
Job Description
We are looking for someone who can engage with the student community, outline the courses we offer, and generally counsel them about career options. The role will involve sending messages, emails and calls (we do not make any cold calls, but we do make calls to students who have reached out to us). The counsellor will have to reach out to all students who have signed up as trial users for our course and explain the online product in detail. Having a flair for guiding Students would be an advantage. Patience is obviously expected from the candidate. The employee needs excellent communication skills.
Send an email to career@2iim.com ; Subject starting with : Job-Application-Student-Counselor
Job Description
We are looking for someone to manage our social media presence - FB, Quora, Youtube, Blogs etc. The candidate should be comfortable with basic social media and have a willingness to learn, but need not have special skill sets to begin with. Reasonable verbal/written skills expected. Prior knowledge of Google Analytics, Tag manager would be an added advantage.
Send an email to career@2iim.com ; Subject starting with : Job-Application-Digital-Media-Marketer